We proudly represent brands from Canada and across the world
Who we are
We are experienced and expert grocery industry professionals bringing leading brands to Canadian retailers.
At Star Marketing, we shine the spotlight on our partners and their products. For over 40 years, we have been distributing, importing and representing brands from Canada and around the world. At Star Marketing you will find a one-on-one professional relationship, reliability and focused attention. Based in Greater Vancouver, we service grocery, drug and club channels across Canada.
What our trusted clients say about us
"I would like to express my appreciation to you and your firm for not only the fine job that you do as a broker / distributor, but your constant dedication to our line. The innovative thinking from not only you but all of your staff has helped to develop our brand in Western Canada to all-time highs."

Tom Rickard Sr.
Board of Directors
"I have conducted business with Star Marketing since 2001. First, with Danone where Star Marketing helped establish the Global yogurt company as the category leader in Western Canada, and today to do the same with Prana. Star Marketing is well known and appreciated in the industry, they are on top of the priorities and they are extremely efficient on how they perform. It is a pleasure to work with them."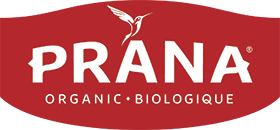 Francis Lavoie, VP sales
Board of Directors
Successfully bring your product to the Canadian market
Get in touch to discuss our services.